Wish List 2016 Gift Catalog
The Wish List is TEAM's Christmas project campaign, which includes a gift catalog, website, social media images, and emails. I was responsible for creating the 2016 look and feel for the campaign, as well as layout of the catalog and creation of social media images.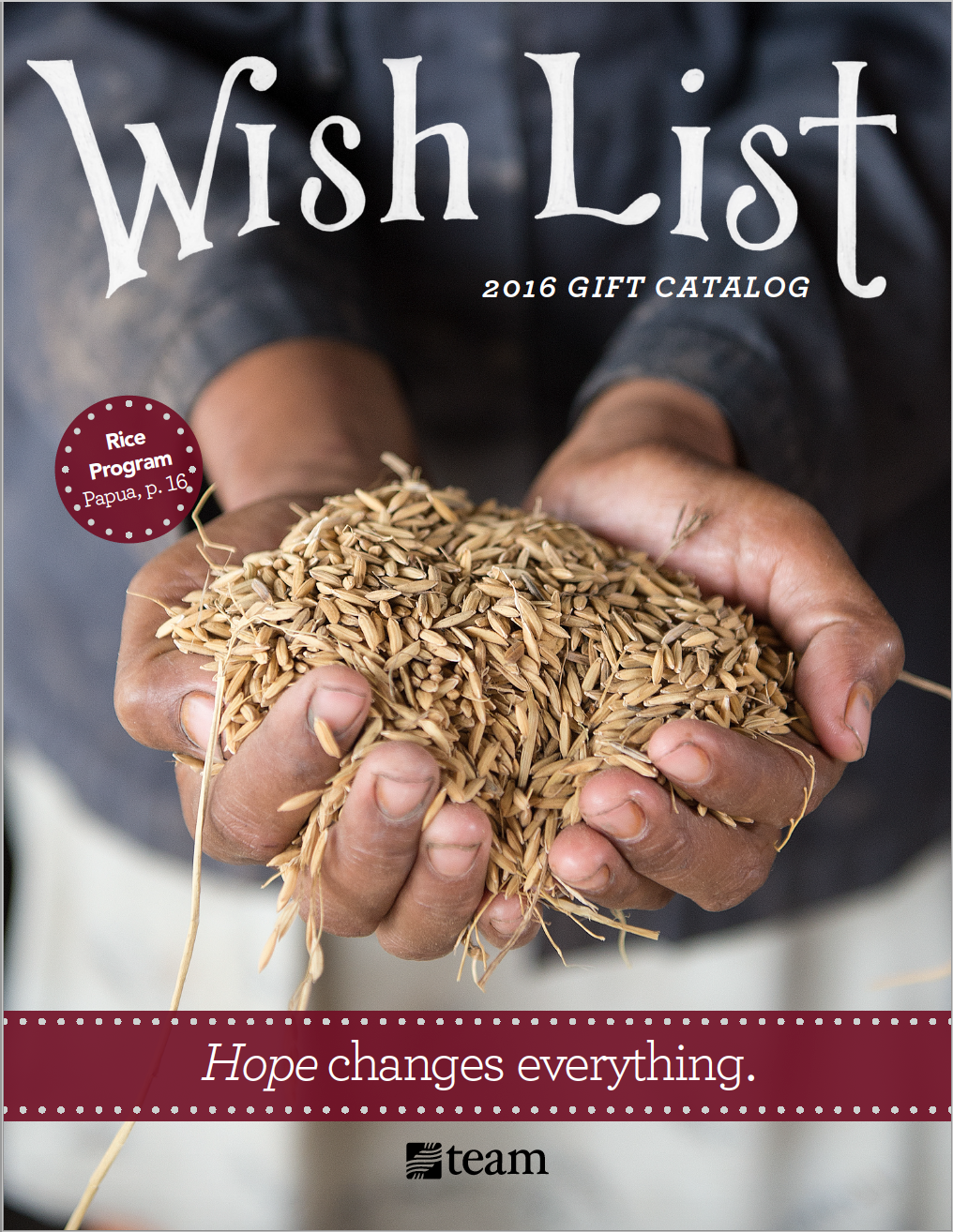 The cover photo selected set the tone for the rest of the campaign. I used navy blue, silver, and a contrasting cranberry mixed with the hand drawn letters to create a warm and festive feel.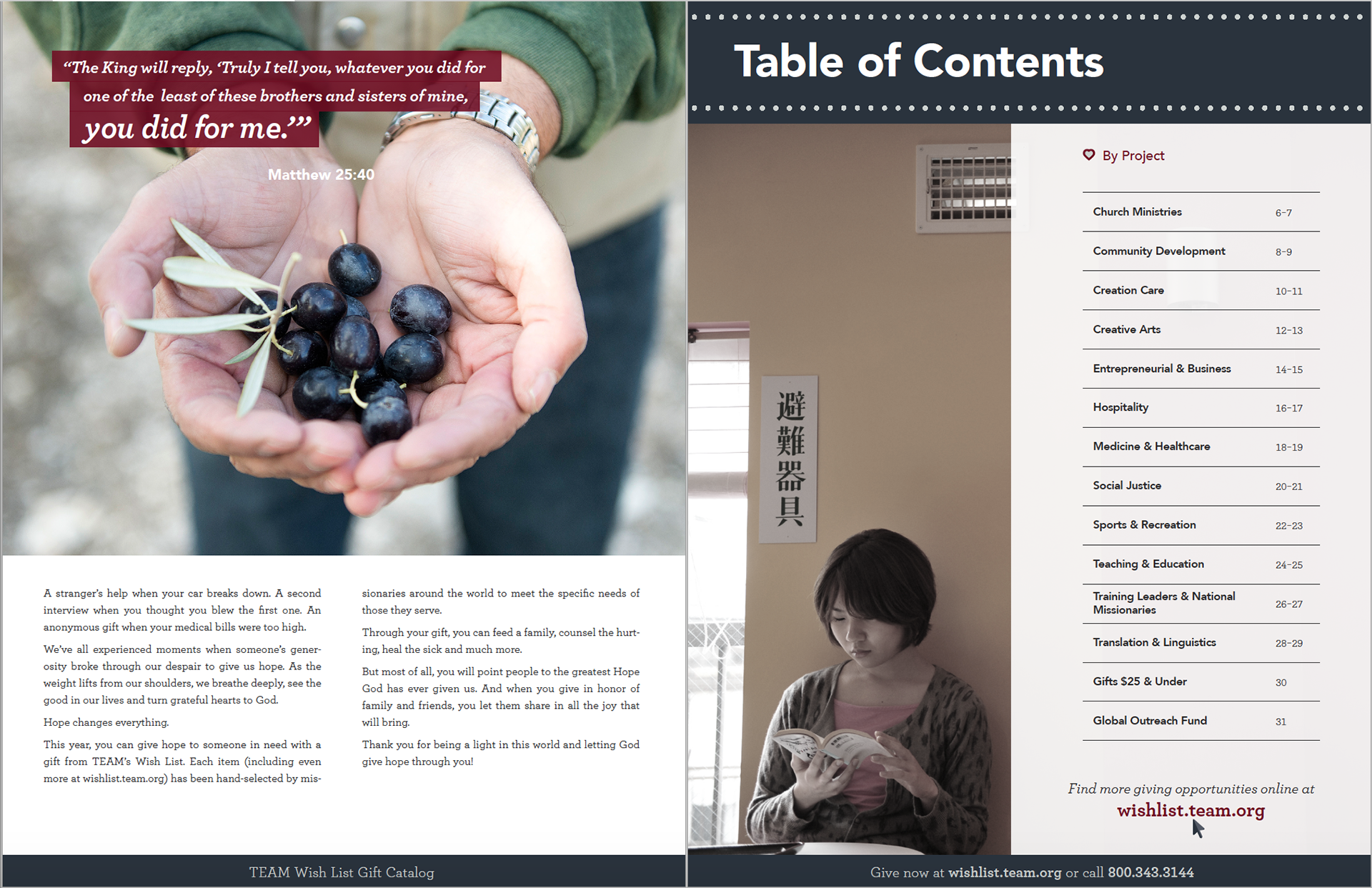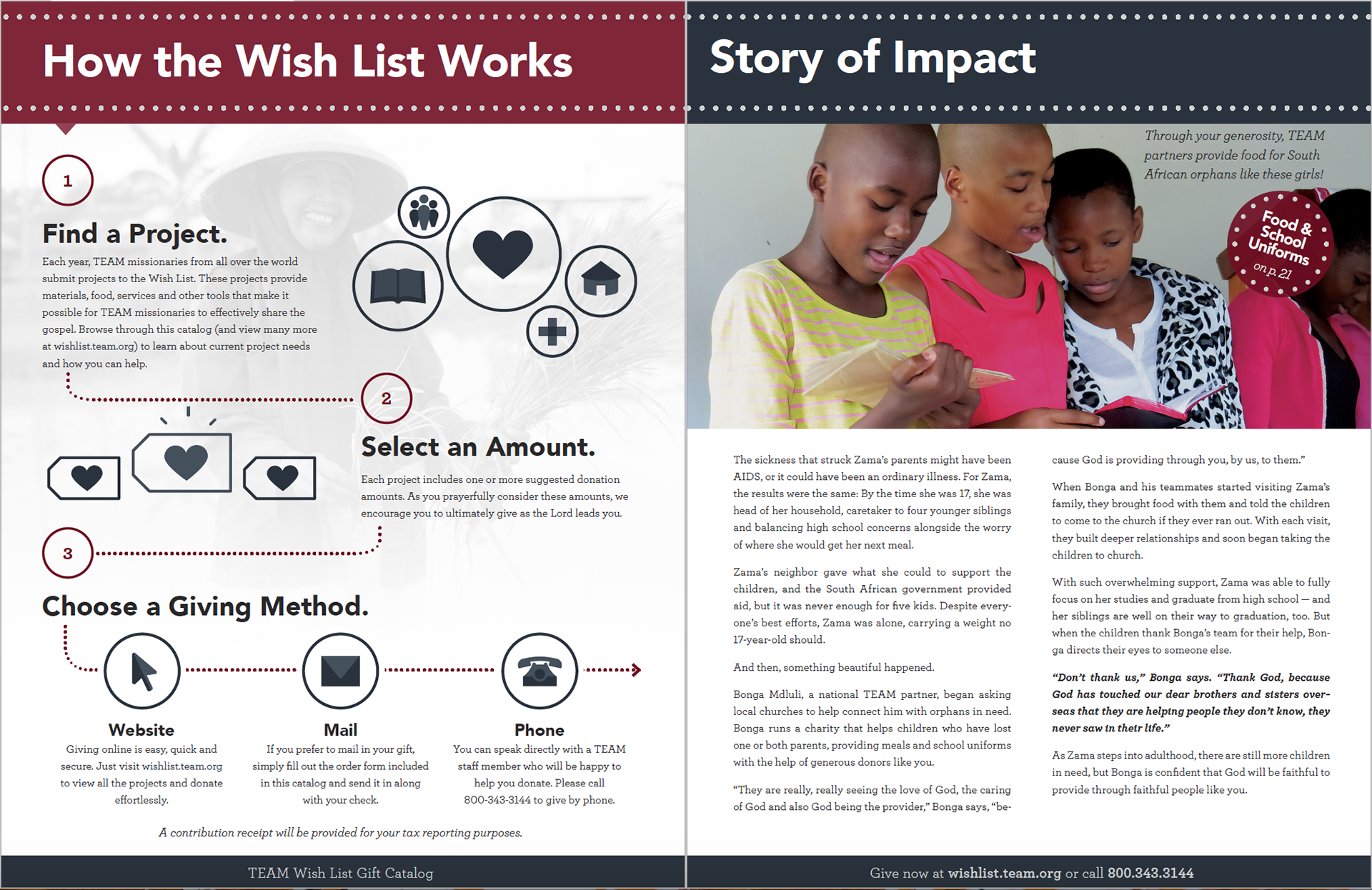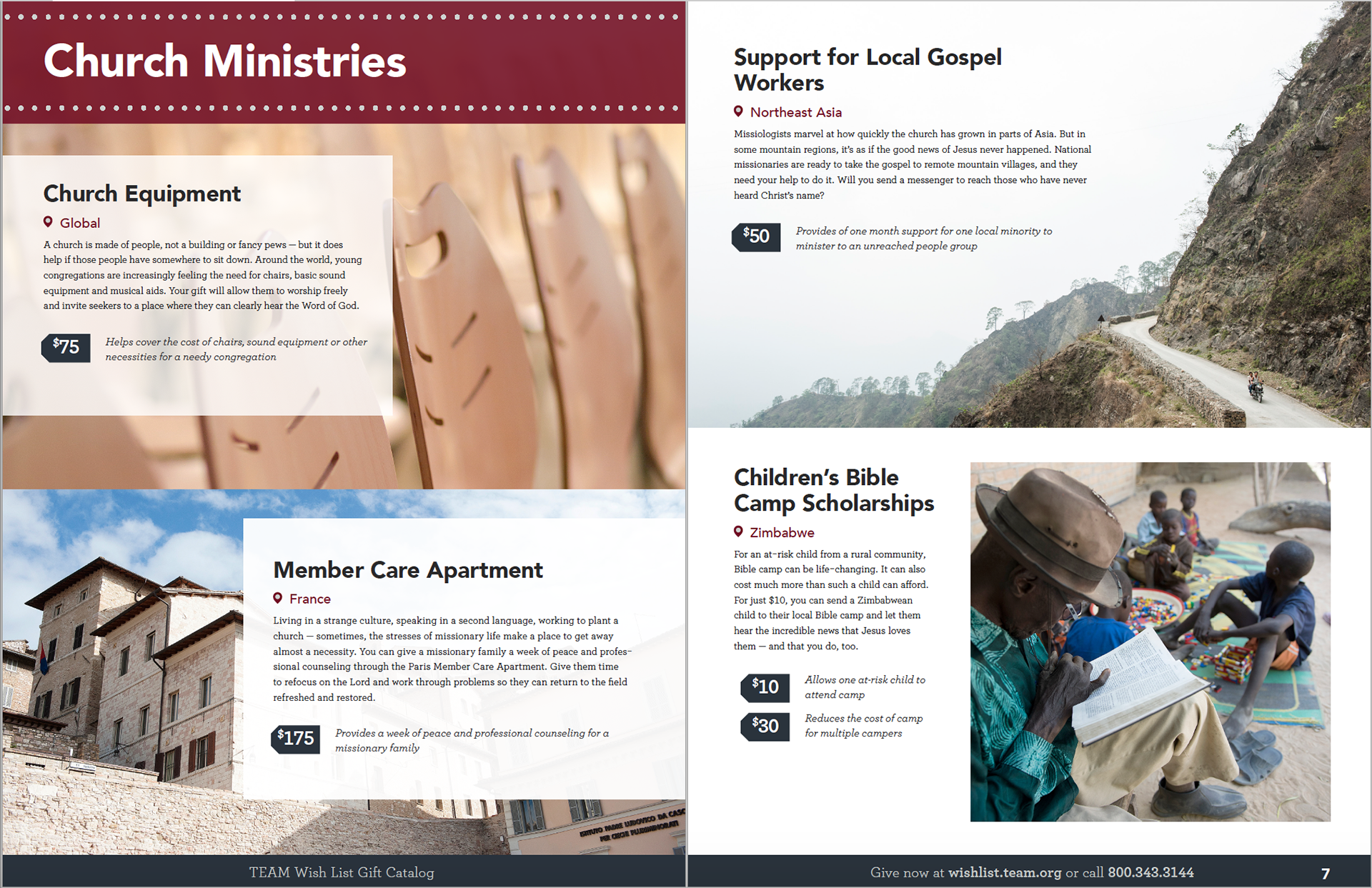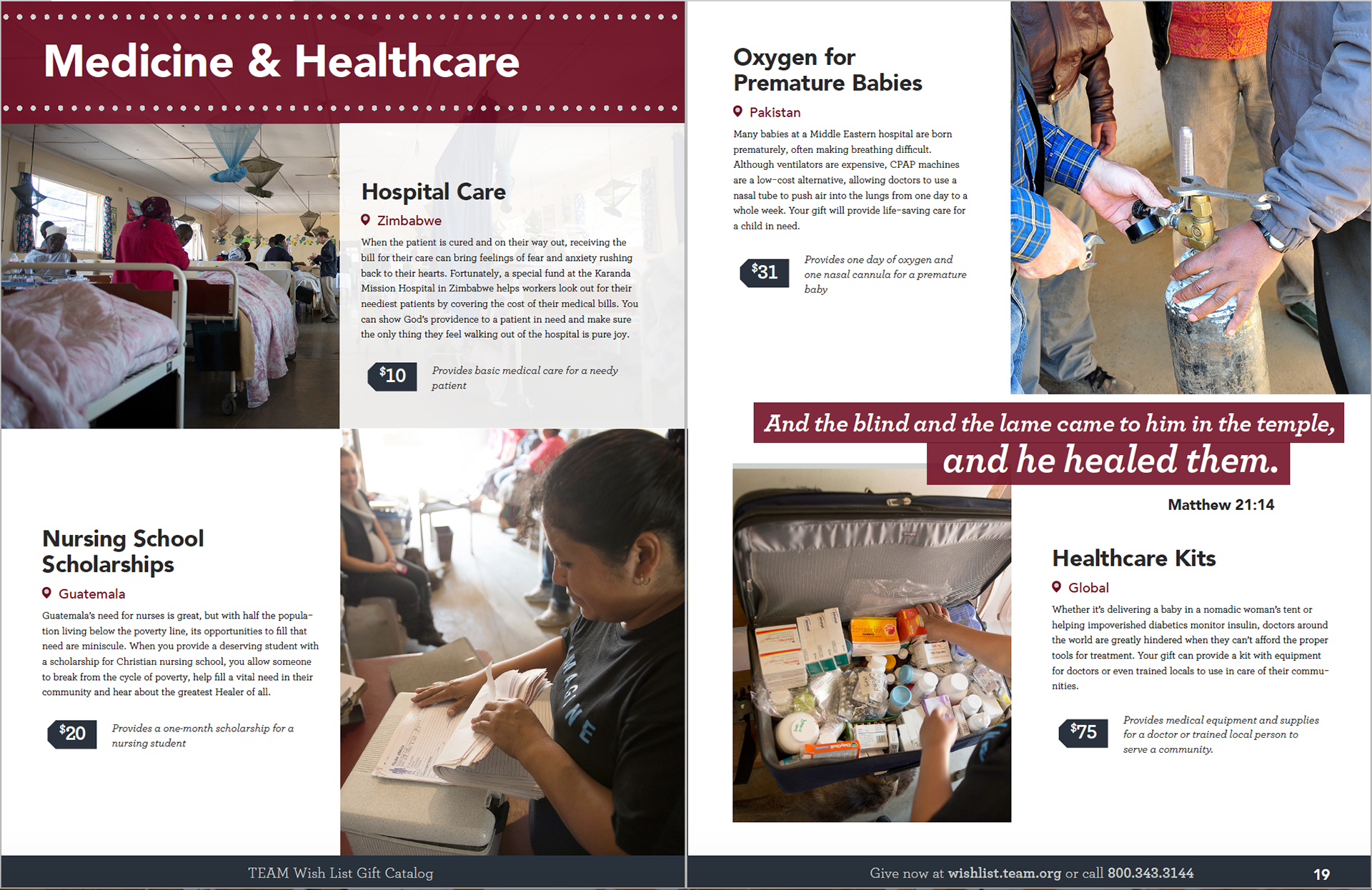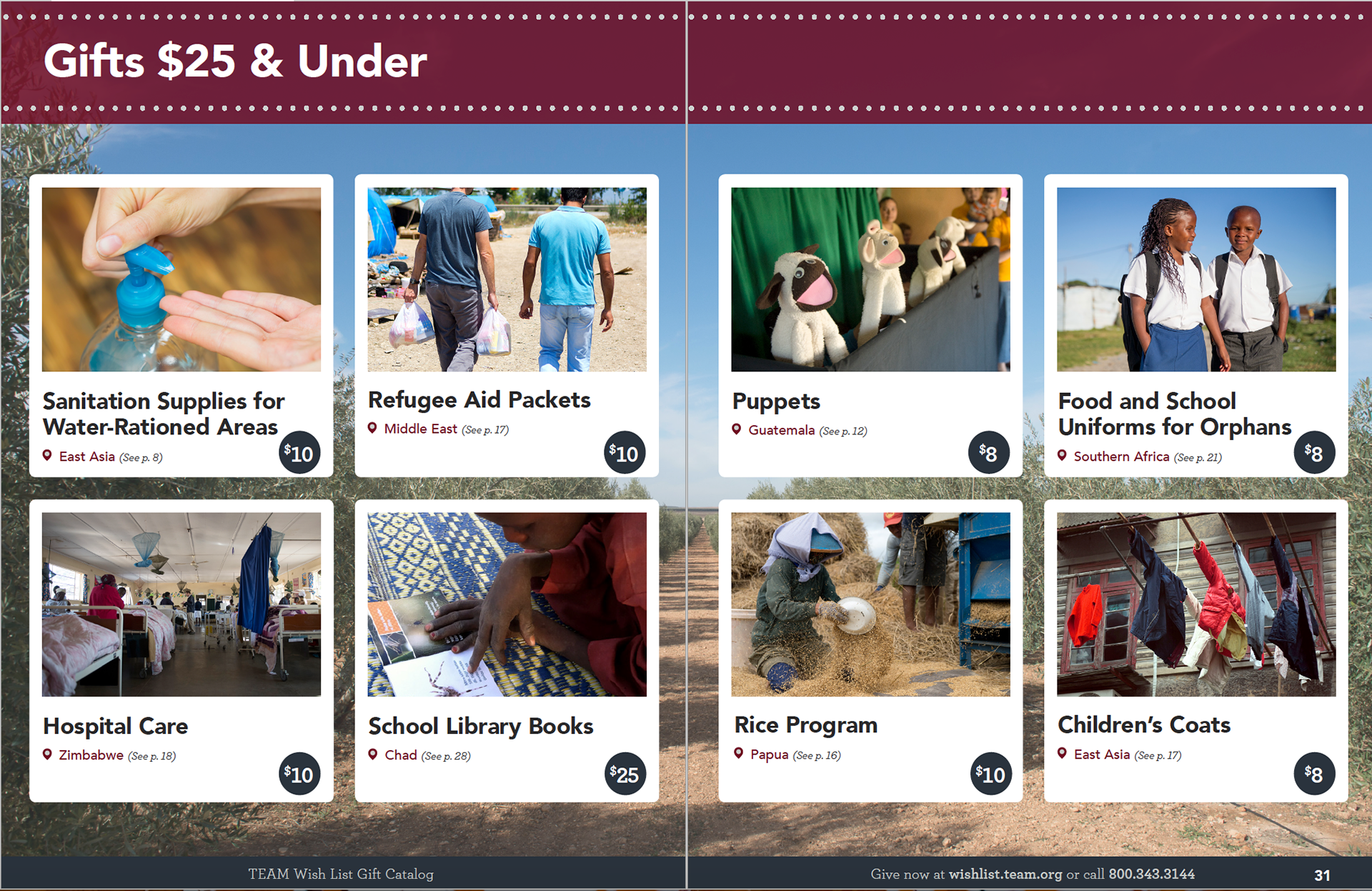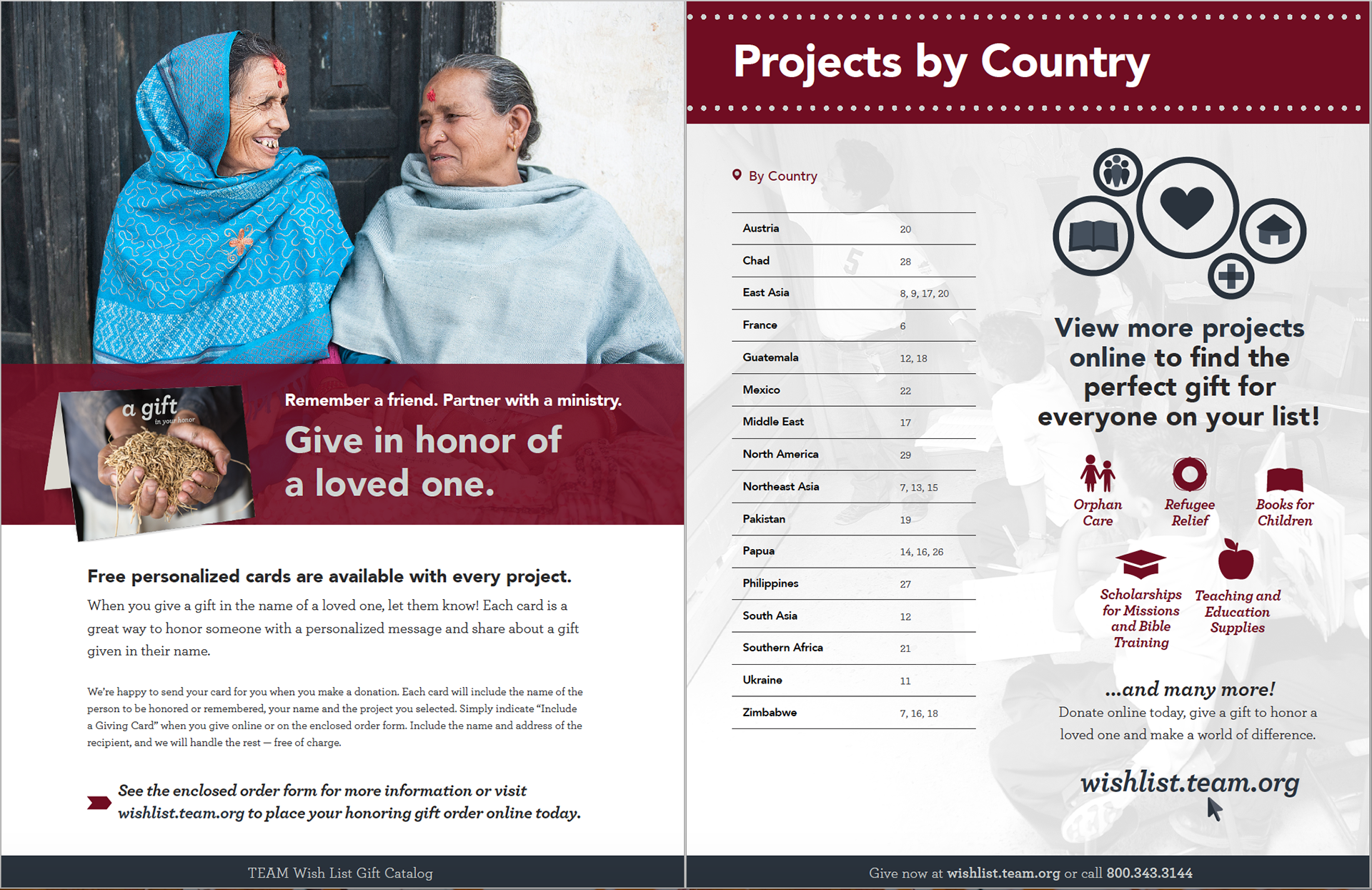 The festive look and feel was carried over into our social media campaign.